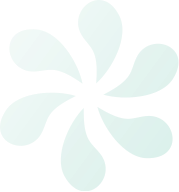 SMOKERCANDLES.com (c) 2014 TBS Marketing Cigarette Smoke Odor Exterminating Candles
BURNS 50-70 HOURS! - CLICK FOR PRICES
NOTICE: New candle fragrences are created on a regular basis. The list below is just a general selection of current/past
scents available. Upon clicking the candle you will be diercted to a storefront to purchase a variety of candle scents.
Smoke odor exterminator candle prices vary from $5.95 and up depending on the quantity ordered & vendor.
Cigar & Cigarette Smoke Odor Eliminator Candles
Smoke odor exterminator candles are the perfect solution to remove the stale cigarette or
cigar smoke odor from your home or office.
These candles contain special enzymes which actually attack foul odors and removes them from the
air. Regular candles just cover up odors and the smoke odor returns once you put the candle out.
With the Smoke Odor Exterminator candles, you are actually removing the odors from the air
PLUS you can enjoy a pleasant fragrance just like a regular candle.

Each candle is 13 ounces and
burns for 50-70 hours!

Bamboo Breeze -

An exotic sultry
fragrance from the Far East. Asian
spices, grassy notes, citrus, jasmine,
cyclamen and lavender.
Cinnamon Apple -

This candle smells as
delicious as it sounds. Perfect for the
holiday season.
Coastal Breeze -

A light refreshing
scent reminiscent of clean ocean air
and warm fragrances of coastal
gardens.
Clothesline Fresh -

A fresh crisp linen
scent, much like your favorite fabric
softener.
Creamy Vanilla -

One of the top selling
scents! Your neighbors will think you
baked and frosted a cake!
Dune Grass

- A fresh, green coastal
breeze of bamboo leaf, bergamot and
lemon verbena with hints of white
orchid.
Fresh Strawberries

- The essence of
perfectly ripe strawberries sprinkled
with sugar.
Honeydew Mellon

- Cool slices of vine-
ripened, sun-kissed melon delivered
right from the farm.
Hot Apple Cobbler

- Smell the delicious
scent of hot apples, vanilla, pie crust,
cinnamon, cloves, and nutmeg.
Lavender & Chamomile

- A calming
mixture of fresh lavender and relaxing
chamomile awaits you for a peaceful
aroma with a sweet floral scent.
Mulberry & Spice

- Refreshing notes of
zesty bitter orange peel & lemon, with
the essence of warm wild mulberries
topped with cinnamon and nutmeg.
Orange Lemon Splash

- A unique blend
of sweet oranges with a splash of tangy
lemons. Very refreshing scent.
Cinnamon Sprinkle (Limited
Edition)

- A spicy scent loaded with
freshly ground cinnamon aroma.
Cherry Pomegranate (Limited
Edition)

- A fruity blend of black
cherry, citrus, and pomegranate
Green Apple Pomegranate (Limited
Edition)

- This is an amazing blend
of sweet pomegranate with a mix of
juicy green apple.
Delicious Pancake (Limited
Edition)

- Treat yourself to the
sweet smell of pancakes and maple
syrup. No spatula required!
Vanilla Rose (Limited Edition)

-
Two great scents in one! Natural
rose with creamy vanilla. Soft and
luxurious!
Gardenia Delight (Limited Edition)
- This candle will remind you of
spring and floral gardens full of
Gardenia's.
Mango Pomegranate (Limited
Edition)

- A crisp, exotic fragrance
that will delight the senses and
refresh the body and soul.
Pine Jasmine (Limited Edition)

-
Perfect aromatherapy scent to sooth
and relax.
Pineapple Coconut (Limited
Edition)

- The scent of the islands!
Sweet and tropical.
Forest Walk

- Close your eyes and
the candle aroma will remind you of
walking down a forest trail in the
summer.
Autumn Breeze

- A fresh, woody
scent, like walking through a tall
cedar forest during a light rain.
Cantaloupe

- The sweet and
refreshing aroma of a ripe and juicy
cantaloupe melon, this is a
summertime favorite